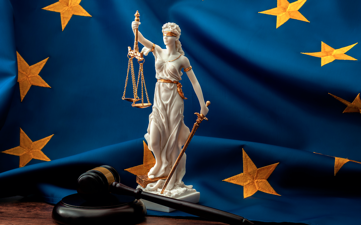 On March 2, the Court of Justice of the European Union (CJEU) issued another preliminary ruling (Case C‑760/21) to clarify the classification of foods for special medical purposes (FSMPs), which are defined according to Art. 2(2)g of Regulation (EU) 609/2013 (FSG Regulation) as follows:
"food specially processed or formulated and intended for the dietary management of patients, including infants, to be used under medical supervision; it is intended for the exclusive or partial feeding of patients with a limited, impaired or disturbed capacity to take, digest, absorb, metabolise or excrete ordinary food or certain nutrients contained therein, or metabolites, or with other medically-determined nutrient requirements, whose dietary management cannot be achieved by modification of the normal diet alone"
In its judgment, the CJEU highlighted several fundamental aspects with regard to the legally established definition of the term "FSMP". These are summarized in the following.
Borderline between FSMP and medicinal product
A major concern is the distinction between the terms 'FSMP' and 'medicinal product' in terms of Article 1(2) of Directive 2001/83.
In summary, FSMPs are foodstuffs intended to meet particular nutritional requirements, whereas medicinal products are intended to prevent or cure a human disease; to restore, correct or modify physiological functions by exerting a pharmacological, immunological or metabolic action, or to make a medical diagnosis. Foods for special medical purposes must not be presented as having curative properties, but are primarily defined by their nutritional function. For this question, the CJEU referred heavily to its ruling in a previous case (C‑418/21) on FSMPs.
Demarcation issue between FSMP and food supplement
The concepts of food supplement – in terms of Article 2 of Directive 2002/46 – and FSMP are exclusive. Food supplements are concentrates of nutrients and other substances intended to supplement the regular diet, whereas FSMPs are intended to meet a specific nutritional requirement of a patient, where modification of the regular diet is not sufficient. Moreover, each is aimed at a different target group. However, as the categories may overlap, the distinction must be made on a case-by-case basis according to the condition of use, taking into account all the characteristics of the product.
The concept of 'Dietary management'
Furthermore, the interpretation of the terms 'dietary management' and 'modification of the normal diet alone' was questioned. The concept of 'dietary management' is described by two main characteristics as stated in the earlier case on FSMPs:
food intended to constitute the exclusive or partial diet of patients suffering from a specific disease, disorder, or medical condition
food specially processed or formulated to meet the particular nutritional requirements resulting from such a disease, disorder, or medical condition
Thus, for a food to be classified as an FSMP, its composition, consistency or form must be suitable for the nutritional need caused by a disease, disorder, or medical condition. The use of the term 'dietary management' is therefore not just advisory.
Regarding the concept of 'modification of the normal diet', it was noted that FSMPs are intended to feed patients who are malnourished as a result of a specific diagnosed disease, disorder, or medical condition that makes it impossible or very difficult for such patients to meet their nutritional needs by consuming ordinary foods. This applies to situations where it is not feasible to meet nutritional needs through the intake of normal food and where such consumption could only satisfy nutrient requirements with great difficulty.
Interpretation of 'Used under medical supervision'
In addition, the CJEU was asked to clarify the specification 'used under medical supervision'. On the one hand, the court explained that this qualification is not a prerequisite for classification as FSMP. On the other hand, it is necessary that medical advice on the product in question must be given prior to sale. Health professionals must ensure that the FSMP in question is appropriate for the patient's specific dietary needs. However, dispensing the product in the pharmacy is not sufficient to fulfill the condition 'used under medical supervision'.
Definition of a 'Nutrient'
At this point, the court refers to the term 'nutrient' in terms of Regulation 1169/2011, as it is not defined in the FSG Regulation, and FSMPs must generally comply with the labelling requirements laid down in Regulation 1169/2011 as regards food information.
According to Art. 2(2)s) Regulation 1169/2011, the term "nutrient" means proteins, carbohydrates, fat, fiber, sodium, vitamins, and minerals that are listed in an annex to this regulation, as well as substances that belong to or are components of these categories.
Conclusion
This judgment expands on the earlier ruling (C‑418/21) clarifying the definition of FSMP and providing in-depth explanations on a number of aspects of the FSMP concept.
In particular, the strict interpretation of the term 'nutrient' may lead to products that were previously classified as FSMP being questioned. If you are unsure whether your product still qualifies as FSMP, contact us.