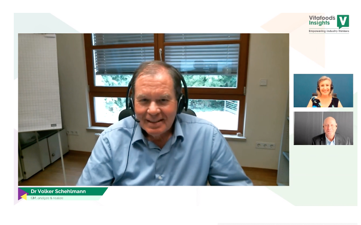 At a panel discussion for Vitafoods Insights, analyze & realize Managing Director Dr. Volker Schehlmann explains why brands with great ideas should understand the critical role of manufacturing partners, from regulatory expertise and formulation guidance to sourcing and application insights. This will help CPG brands (Consumer Packaged Goods) make the best choice for a long-term partnership.
If you or your brand needs support in any of the discussed cases, don't hesitate to contact us directly. analyze & realize – your innovation experts in natural health products will find or generate the best solution.
Other experts in this panel under the moderating lead of Heather Granato, VP of Content Vitafoods, are Luca Buccini, Managing Director at Hylobates Consulting and Kurt Schneider, Founder of Food + Nutrition Contract Manufacturing Consulting.