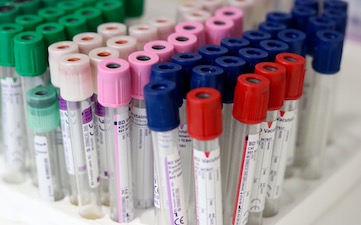 In the last years, there has been an increasing demand from consumers to understand how a health-enhancing product works and provides its benefits. As technology evolves and consumers gain better understanding of medical knowledge, brands will benefit from scientifically and clinically substantiated products. As a consequence, food business operators (FBO) are being challenged to run clinical trials to support their products' and/or ingredients' benefits. However, contrary to the pharmaceutical industry, FBOs are generally less experienced when it comes to clinical research.
When the purpose of clinical research activity is the pursuit of health and/or nutritional claim applications, EU legislation and EFSA guidance documents detail how to perform clinical studies. Nonetheless, embarking on such clinical research activities in an efficient and regulatory-compliant manner can be a challenging endeavor. At a&r, we offer many types of studies for natural health products (food, nutraceuticals, herbals, substance-based medical devices), from marketing trials to trials with full regulatory compliance with e.g. FDA/EFSA. All studies are conducted according to the principles of Good Clinical Practice (GCP), and we provide flexible packages regarding monitoring, data management, statistics, project management etc., meaning that the client can decide which package better fits their needs.
Planning and budgeting costs for clinical trials is a difficult task. Thus, investing in a clinical research partner with deep background experience and understanding of the peculiarities of natural health products will pay off in the end. For example, being aware of the requirements of borderline products (e.g. food versus drug) is important for the study setup phase.
When comparing specialized clinical research organizations (CROs) with academic research organizations (AROs), what immediately jumps out is the price difference for a clinical investigation. AROs will definitely offer more agreeable prices; however, the experience and know-how of CROs enable them to better identify and understand the challenges when planning and/or executing a clinical trial and optimize strategies. CROs have the right infrastructure for efficient trial execution, data collection, and analysis at their disposal, as they provide professional clinical research services to clients on a daily basis.
Having strong experience and knowledge in the field of natural health products, a&r's clinical experts are able to effectively estimate and optimize study budget and timelines by conducting risk assessments as early as possible, thereby influencing protocol design and avoiding amendments downstream. This will increase study performance predictability.
Study delays can play a major role in an environment where "time is money". Paying special attention to enrolment times (recruiting and retaining subjects), to the inclusion of experienced investigational sites as well as to a careful selection of the study population will allow a successful trial completion.
Also key for the success of any clinical research project are communication and relationship management skills. At a&r, we foster a strong partnership and trust relationship with our sponsors in order to develop a shared vision. With this mindset, we increase the potential to complete projects better, faster, and more efficiently.
Case Study:
Did you know that a&r conducts infant clinical studies?
We have executed several growth and tolerance studies (e.g. with Human Milk Oligosaccharides (HMOs)) with hundreds of newborns (0 to 14 days old) from different EU countries, which also included complex microbiome analyses. Due to our carefully selected and experienced investigator network, we mastered timely recruitment. In addition, our expert regulatory team has also developed a deep understanding of infant nutrition regulations and guidelines for smooth market access.
If you would like to know more about our clinical research services, get in touch.