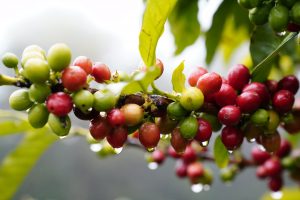 The booming market for innovative non-alcoholic beverages with a twist will soon have access to a hot new ingredient, derived from a side stream of coffee production.
Coffee cherry – or cascara – is the pulp of the actual coffee fruit. In some coffee-producing regions, the pulp is used to make beverages (infusions), but in many countries, the remains of the coffee fruit are sent to waste after the beans are extracted. That is a pity because the fruits and hence, the infusions made thereof, are rich in caffeine and polyphenols and have a fresh-fruity taste, not at all like coffee.
Following their introduction in the US, several European start-ups have launched cascara beverages, but the success stories abruptly ended in 2018 because cascara was classified as novel food and could not be sold any longer in the EU.
In the meantime, several business operators filed notifications for cascara as traditional food from a non-EU country according to Article 14 of the Novel Food Regulation (EU) 2015/2283.
In May 2021, EFSA gave the green light to the notification for Cascara (pulp and husks from coffee cherries).
After confirmation by the EC, the ingredient will be available on the EU market in infusions and beverages. Notifications according to Article 14 of the Novel Rood Regulation (EU) 2015/2283 are generic and are not limited to the applicant.