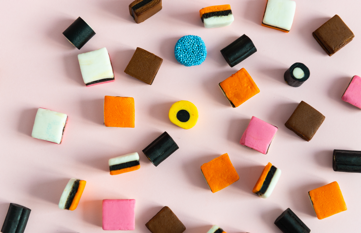 The taste of liquorice divides society, you either love it or you can't stand it. But regardless of that, liquorice contains two problematic ingredients which may have adverse effects on human health: salmiak as aroma component and the glycoside glycyrrhizin from the liquorice root. The term salmiak refers to the flavouring agent ammonium chloride that, according to EU law, can be used in confectionery without a fixed maximum quantity (quantum satis). However, larger amounts of ammonium chloride can lead to metabolic acidosis as well as disturbances of the mineral balance with symptoms such as nausea and vomiting. 
Therefore, the new German regulation requires manufacturers to place concentration-dependent warnings on the product labels. For an ammonium chloride content of more than 20 grams per kilogram, the following instructions shall be applied: "Adult liquorice – not children's liquorice". In case the ammonium chloride content is between 44.9 and 79.9 grams per kilogram, the warning must read: "Extra strong, adult liquorice – not children's liquorice". If the concentration is even higher, the following statement must also appear on the label: "Excessive consumption may be detrimental to health, especially for people with kidney disease." 
The Regulation enters into force 20 October 2022. Existing stock can still be sold without the warning label in an undefined transition phase.
If you need assistance in your label development, please get in touch. Our team of experts would be happy to discuss your label design and strategy for your product.