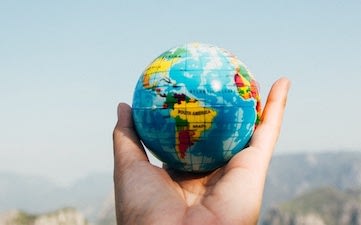 Plant-based proteins are a hot trend that is here to stay, as part of the so-called plant-based revolution. The market for plant proteins is expanding rapidly in response to a fast-growing segment of consumers who are concerned about their health, animal welfare, and/or the fate of the planet. Developing new sources of protein that have not been consumed by humans in the EU prior to May 15, 1997 will raise the question whether these proteins might fall under the Novel Food Regulation. Even protein isolates from established food sources could be considered novel and might require a pre-market authorization. Of course, this is also true for any up-cycled side streams of food production for human consumption. We have addressed this topic in more detail in our News Digest October issue.
Nutricosmetics was other buzzwords of this year. Although not a new concept, nutricosmetics are on the rise. However, new and deeper concepts are entering the market, which not only focus on the appearance of skin, hair, or nails per se, but also promote a more holistic approach e.g. to healthy aging. Today, consumers are taking more preventative, holistic, and eco-conscious approaches to their health, personal care, and lifestyles. Thus, the line between wellness and beauty is blurring.
The trend seen in previous years for pre- and probiotics is continuing, not only in the food supplement space but also in topical formulations. Likewise, algae, grasses, and collagen-containing foods are on the rise.
Essential oils are also gaining some spotlight, both in food applications and in medicinal products. We have seen them added to chewable softgels targeting sore throat and blocked nose, in combination with active ingredients in a smart capsule to be used in water bottles targeting detoxification, as well as in antispasmodic preparations.
Sustainability and traceability are key aspect for consumers. According to Innova Market Insights, in 2018, 65% of consumers expected companies to invest in sustainability. That rose to 87% in 2019 (Average of US, UK, China). Clean label is no longer a trend but a must have. A recent innovative example is the just launched KitKat by Nestlé in Japan, that uses the sweet juice of fresh cocoa fruits as substitute for traditional sugar (cocoa pulp received novel food authorization as traditional food this year).
Sugar alternatives are also on the rise with consumers being more aware of the need to reduce sugar intake. An example of this is allulose which is currently under evaluation under EFSA as novel food.
With consumer centricity and holistic health and wellness solutions being important market drivers, nutrition that supports physical and emotional well-being is key. It is therefore not surprising that products containing nootropic substance (substances that enhance cognition and memory and facilitate learning) are attracting a lot of attention. Similarly, brands are entering the age of personalized nutrition, where science and technology dictate how food impacts our overall health and wellness.