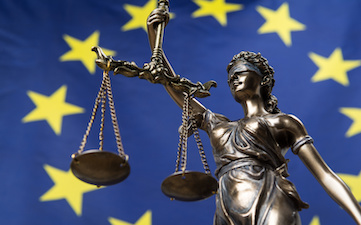 The regulation (EU) 2019/1381 on the transparency and sustainability of the EU risk assessment in the food chain ('Transparency Regulation'), amending the general food law (EC) 178/2002, sets out rules to ensure transparent, continuous and inclusive risk communication throughout the risk analysis of regulated products. These changes are intended to strengthen citizens' trust that the risk analysis is underpinned by the objective of ensuring a high level of protection of human health and consumers' interests. Moreover, they should enable a participatory and open dialogue between all interested parties. Regulation (EU) 2019/1381 entered into force on March 27, 2021.
For novel foods, commission implementing decisions have been recently published:
To our best knowledge, the Regulations for food improvement agents have not yet been amended.
The submission portal at the European Commission has been modified accordingly and is operating as of March 27, 2021.
In parallel, EFSA established a new portal that will enable stakeholders to engage with EFSA on a variety of topics, which will enable information exchange throughout the application and evaluation processes. The portal went life on March 27, 2021. Moreover, EFSA provides a number of new supporting initiatives that will certainly make applications more efficient and the evaluation procedures more transparent. In this context, they updated a first set of administrative and technical guidance documents for applicants. Stay tuned, because more is yet to come. In the meantime, check out EFSA's re-designed website. Below are a few of the updates:
General
Novel foods
Food improvement agents