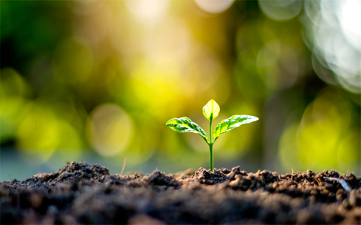 On the first of January 2022, the organic regulation was replaced by Regulation (EU) 2018/848 on organic production and labelling of organic products . At the same time, the implementing regulation VO (EU) 2020/464 and several delegated regulations and special implementing regulations came into force with a one-year delay. The general aims of the new regulation are to promote sustainable agriculture, guarantee fair competition to farmers, and improve consumer confidence in organic products.
The following paragraph is intended to give a short overview of the main changes applicable since January 1st.
Extension of the scope
Various new production groups have been added in the field of primary production, such as yeasts used as food or feed, beeswax, salt, mate, essential oils, cotton and wool, just to name a few. All new product categories are listed in Annex I of Regulation (EU) 2018/484.
Restrictions
A number of things are changing in the case of flavours, as of January 1, 2022 the use of natural flavourings is more strictly regulated. Only natural flavour substances and natural flavour preparations derived from the named raw material (e.g. natural lemon flavor) may be used in organic foods. Consequently, flavours will be included in the calculation of ingredients of agricultural origin.
Furthermore the use of ingredients with engineered nanomaterials is henceforth prohibited. The usage of ion exchange resins and adsorber resins is only permitted in selected areas, e.g. for the manufacture of baby and toddler food.
Food Processing
The positive lists of additives and processing aids change little. For example the carnauba wax and some additives used, especially thickeners, must come from organic production. However, some changes have also been adopted in the wine production, which are listed in detail in Annex II Part VI of the new organic regulation.
Precaution measures
In order to avoid the presence of non-authorized substances along the food chain, every food business operator must have a precautionary concept in its own area of responsibility to minimize the risk of contamination of organic products and to ensure effective separation of organic and conventional.
In addition, direct action is required in the event of suspected non-compliance with the requirements of the organic regulation.
Transitional measures
Organic raw materials and pre-packaged organic products can be sold for an unlimited period beyond January 1, 2022 until stocks are exhausted. This also applies to semi-finished products, but further processing must be carried out in accordance with the new rules.
If this topic has piqued your interest and you have more detailed questions, please do not hesitate to contact us.