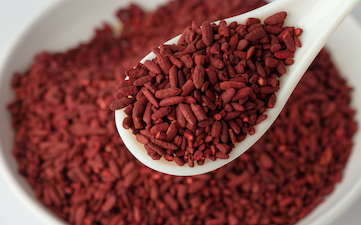 Food supplements containing red yeast rice (in various quantities) are marketed in the EU. In 2018, the EU Commission commissioned a safety assessment of monacolin K in food supplements from the European Food Safety Authority (EFSA). This EFSA report was unable to identify a dietary intake of monacolins that does not give rise to concerns about harmful effects to health.
In a recent opinion from the German Federal Institute for Risk Assessment (BfR), the BfR does not recommend the consumption of food supplements based on red yeast rice due to serious questions about their safety. The Institute advises that such products should only be taken after medical consultation or under medical supervision. This is in line with BfR's previous assessment from 2010 where the institute assessed the health implications of a red yeast rice product in tablet form that provided a daily dose of 3 mg of monacolin K, among other ingredients. BfR concluded that this product should not be placed on the market in Germany on health protection grounds and because of serious health risks.
At European level, the Commission is still reflecting how to regulate products containing red yeast rice.