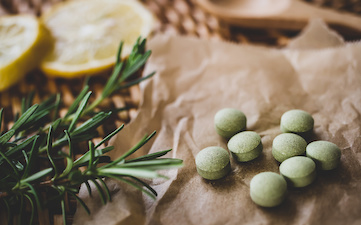 The working group "Bund-Länder- Arbeitsgemeinschaft Stoffliste" (AG Stoffliste) has published the second revised version of its substance list – "Stoffliste des Bundes und der Bundesländer". The Stoffliste is the German equivalent to other EU country-specific Plant Lists.
Over 100 monographs and over 250 new plants were included and all existing entries were checked against the current data situation and, if necessary, updated, expanded, and their classifications adjusted. With the help of the 2nd edition of the substance list, the reader can now obtain comprehensive information on the individual substances with regard to their classification as food, medicinal substance, and novel food. In addition, the "mushroom list" has been re-created. In the future, lists are to be drawn up for other substance categories such as algae. The substance lists should provide information on important questions: Is the substance a (novel) food or a (traditional) medicinal substance? The substance lists also provide an overview of the critical ingredients and the associated risks.
The substance lists are intended to make it easier for food business operators (and surveillance authorities) to classify plant substances and other substances with regard to their use as food or food ingredients, and thus represent a recommendation regarding the marketability of substances as food. The list was developed by representatives of the various German federal authorities (BVL, BfR, BfArM), the authorities of the German Länder, the Swiss Federal Office for Food Safety and Veterinary Affairs FSVO, the Austrian agency AGES), as well as experts in the respective fields not under any authority.