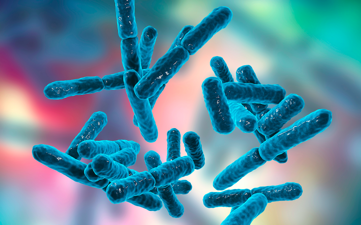 The results of two clinical trials have just been published in The American Journal of Clinical Nutrition, a renowned journal with an impact factor of 8.472.
Two crossover clinical trials were performed investigating the effect of Bifidobacterium lactis Bi-07 on lactose digestion in lactose-intolerant persons. One of the studies on the benefits of probiotics has been conducted at the study center of a&r. Within the study, an investigational product containing Bifidobacterium lactis Bi-07, lactase, or placebo was consumed together with a lactose challenge. The outcome is highly successful as Bi-07 has been shown to have high lactase activity and to support lactose digestion in people with lactose intolerance.
a&r has in-depth knowledge of conducting clinical trials on consumer health products for various indications. We have strong expertise in developing sophisticated study concepts that meet the challenges of natural products. If you would like to know more about our clinical research services, please get in touch.