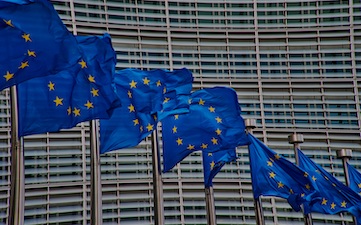 We are happy to invite you to our next webinar!
Substance-based medical devices under MDR – Steps you need to take!
by our experts Dr. Marlen Landschreiber and Dr. Solveigh Krusekopf
Date: 29th of January 2020
Time: 3:00pm (CET) – 30 min talk and 15 min Q&A
Major changes will come to pass under Regulation (EU) 2017/745 for the majority of currently self-certified CE class I devices, which will be assigned higher risk classes. This applies also for substance-based devices such as nasal sprays, throat lozenges, topical products and many others. The European Parliament has just approved the 2nd corrigendum of the MDR, resulting in a prolongation of the re-certification period until 26 May 2024. Despite this gain in time manufacturers need to fulfill new requirements already by 26 May 2020.
The webinar will focus on practical approaches for realization of selected legal requirements which are new and most challenging for manufacturers of MDD class I devices. Thus, you will learn how you can acquire relevant clinical data to prove the performance and safety of your device. You will further learn how you can meet the fundamental needs regarding implementation and running of your Post-Market Surveillance and vigilance system. As a result of this webinar, you will have gained deeper insights into the scope and feasibility of the MDR clinical and post-market legal requirements.