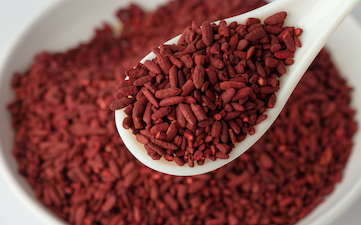 On the basis of an EFSA scientific safety evaluation on monacolins in red yeast rice from 2018, the EU Commission intends to limit the use of monacolins from red yeast rice in food to a maximum of 3 mg/d and to provide corresponding foods with a warning.
Until the 17th June, the Draft Act is open for feedback. Feedback will be taken into account for finalizing this initiative. Afterwards, the Commission will probably add monacolins from red yeast rice to Annex III of Regulation (EC) No. 1925/2006 on the addition of vitamins and minerals and certain other substances.
As a result, the approved health claim for Monacolin K to maintain normal blood cholesterol, which requires a minimum amount of 10 mg/d, can no longer be used.