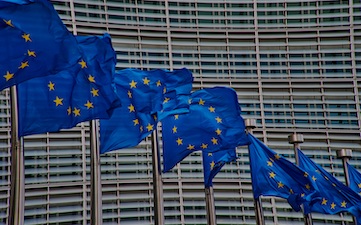 Since the beginning of the year, EFSA published one opinion for the scientific substantiation of article 13.5 health claims.
EFSA's negative opinion was on a claim application related to beta-glucans from oats and/or barley in a ready-to-eat cereal manufactured via pressure cooking and reduction of blood-glucose rise after consumption. The evidence provided for the claim application was seen by EFSA as insufficient and the panel could not be convinced that a dose of 1.3 g per 25 g of extruded grain-based oats is present and/or barley can exert the claimed effect despite some convincing data. EFSA stated that "no evidence has been provided that beta-glucans incorporated into cereals processed using pressure cooking would exert a higher effect on post-prandial glucose responses than beta-glucans added to other carbohydrate containing foods." Also, only one relevant study with significant effects was not considered enough. Despite this, in 2011, EFSA accepted a similar claim related to a higher dose of 4 g beta-glucan per 30 g available carbohydrates on post-prandial glucose response.
If you need support with your claim application or are planning a clinical trial, our clinical research experts can support you with collecting the required scientific evidence for an EFSA conforming health claim application. Alternatively, we can also support you with marketing studies to increase the value proposition of your product.