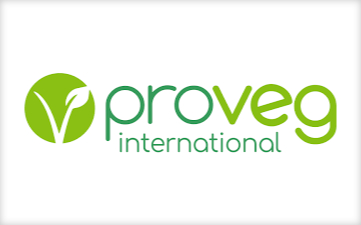 For two days (21st and 22nd March 2019), ProVeg International hosted the New Food Conference in Berlin. ProVeg is the world's first internationally active organization that is committed to a plant-based lifestyle. More than 300 participants from over 30 different countries joined this sold-out event, and more than 3000 people followed the livestream. Due to the overwhelming success, there will be a second New Food Conference next year.
The program covered a broad range of subjects related to plant-based foods, from how to texturize plant proteins to manufacture 'meat successors', consumer motivations to change their lifestyle, success stories of established manufacturers or retailers, to criteria for investors to fund start-ups in the field of plant-based foods.
During the second day, a glimpse into the future of foods was showcased, e.g. on insects, cell-based meat and cell-based fish. Sustainability aspects were discussed as well as the global implications of a plant-based agriculture or cell-based meat production on regional development and the future of farming. Pitch sessions for start-ups illustrated the complexity and the challenges of turning a vision into real business.
The conference was also accompanied by a small product-show that impressively demonstrated how fast this specific industry is evolving. Most exhibitors presented fermented non-dairy products. One of the main challenges for this category is to generate the familiar "flavors" and "textures" of cheeses or yoghurts from plant sources like cashews or almonds. Whether such dairy alternatives will meet the taste of hardcore cheese eaters remains to be seen, but the exhibited artisanal products were certainly delicious and the passion of the exhibitors about their products was contagious.
The program only briefly touched regulatory questions, mainly with respect to cell-based meats. The search for ingredients with suitable functionalities to replace animal proteins like egg white may trigger interest in plant fractions that do not yet have a history of safe use in the EU. Foods derived from plants and their parts that have not been consumed to a significant extent in the EU prior to May 15, 1997 may fall under the novel food regulation and require an authorization.
If you have any questions related to novel food ingredients, please get in touch.
Stay tuned for the second New Food Conference next year.