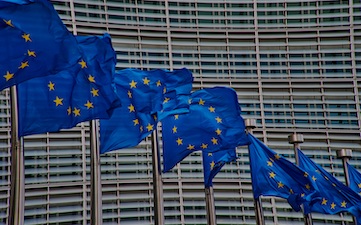 The mutual recognition principle ensures market access for goods that are not or only partly subject to EU harmonization legislation. It guarantees that any good lawfully sold in one EU country can be sold in another. This is possible even if the good does not fully comply with the technical rules of the other country (although there may be exceptions where public safety, health or the environment are concerned).
The principal stems from Articles 34-36 of the Treaty on the Functioning of the European Union (TFEU) and is further defined in Regulation (EU) 2019/515 on the mutual recognition of goods lawfully marketed in another country. It defines the rights and obligations in relation to the mutual recognition principle for competent authorities and businesses when selling goods in another EU country.
Currently, the EU Commission is striving to make this principle more accessible to food business operators wishing to market their products in several EU countries. The EU Commission is offering trainings on mutual recognition and has published additional information and documents such as Product contact points that are established in each EU country to provide free advice related to the mutual recognition regulation within 15 working days. Also available is a voluntary 'mutual recognition declaration', which businesses can use to demonstrate that their products are lawfully marketed in another EU country. A practical advice on mutual recognition declaration is also available.
Especially in the case of botanicals, where national legislation on what plants are or are not allowed to be used in food varies from country to country, this principle can ensure market access where individual notification applications might fail.
In theory, Mutual Recognition might also be a way around the current EU-wide ban of the words "probiotic" and "prebiotic". Once a product using these terms on their labels has been legally notified in a country that has lifted this ban e.g., in Italy, it should be possible to apply for Mutual Recognition for this product in all other EU countries. In practice, however, a&r is not aware of any case where mutual recognition was applied for product labeling issues.