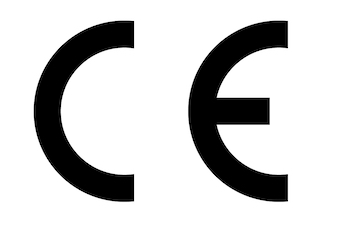 Background – What changed from MDD to MDR? What are the main implications for substance-based medical devices?
In May 2017, the Medical Device Regulation (EU) 2017/745 (MDR) entered into force, replacing the old Medical Decide Directive (MDD; 93/42/EEC medical devices). So theoretically, for a time period of 3 years following the entry into force of the MDR, manufacturers could decide to certify their products either under the new MDR or under the old MDD. However, after 26th May 2020, this will no longer be possible. Existing products (certified under MDD) may stay on the market until their certification expires, at the latest May 2024. Substance-based medical devices class I that are not reclassified can be produced until 25th May 2020 and then stay on the market until already distributed stock runs out.
What are the main differences between MDD and MDR?
While the MDD consisted of 23 articles, the MDR comprises 10 chapters with a total of 123 articles and 22 annexes. The new regulation introduces more specific requirements for the technical documentation. Key highlights are:
All substance-based medical devices require certification by a Notified Body (NB).
Stricter and more specific requirements with respect to Clinical Evaluation, Post-Market Clinical Follow-up (PMCF) and Post-Market Surveillance (PMS).
It is prohibited to use misleading text, names, trademarks, pictures, and figurative signs.
Except for small companies, manufacturers have to have a responsible person for regulatory compliance.
Both the unique device identification (UDI) data and post-marketing data (e.g. periodic safety update report (PSUR)) must now be submitted to the publicly accessible EUDAMED, European Database on Medical Devices, expected to go live in May 2020.
The most important requirements covered by the MEDDEV 2.7/1 rev. 4 guideline are:
Clinical evaluation plan (incl. a clinical development plan) and report;
Evaluation by an independent and qualified evaluator;
Comparability of medical devices, evaluation of deviations, accessibility of equivalence data;
Evaluation and impact of clinical data based on their methodological quality and scientific validity;
Assessment of data for compliance according to "essential safety and performance requirements" 1, 3, 6 (see Annex I: general safety and performance requirements of MDR);
Post-market surveillance & post-market clinical follow-up;
What are the main implications for substance-based MD under the MDR?
Substance-based medical devices class I will no longer be marketable after May 2020 without re-classification followed by re-certification.
Substance-based class I products have to be upgraded to at least class IIa.
All products have to comply with MDR until May 2020 unless they have renewed certification under MDD. In this case, the technical documentation for these medical devices must be updated according to the new regulation by May 2024 at the latest.
All medical devices need to comply with the new requirements of the Clinical Evaluation Report (CER) according to MEDDEV 2.7/1/Rev 4.
Challenges – How can we support you with keeping your substance-based medical devices on the market?
In order to keep their products on the market, manufacturers of substance-based medical devices need to be prepared to upgrade their product technical documentation according to MDR and, when necessary, invest in clinical data.
Are you facing some of the following challenges, or others?
How to assess and mitigate the risks of difficulties in the re-certification process
How to set up a feasible and robust MDR compliant strategy for PMS and PMCF in time
How to demonstrate clinical efficacy of your product under MEDDEV 2.7/1/Rev 4 (Clinical Evaluation Report – CER)
How to demonstrate clinical and safety requirements for your product
How to perform Biological Evaluation for substance-based medical devices
How to provide the necessary "substance-based information" according to Annex II, Point 6.2 (c) of MDR
How to conduct substantiation of equivalence for your product
How to build data for PSUR
What happens if a NB is not satisfied with the evidence for your product (e.g. not enough data, not good enough literature evidence to substantiate)?
If yes, we are here for you!
We can guide and support you through the process of the MDD-to-MDR transition timely and efficiently. We can provide independent and dedicated expert support. Through our deep understanding of products and processes, we can swiftly establish a smooth cooperation with our clients.
If required, we can also provide targeted generation of clinical data. Due to our long-standing experience, we can facilitate the knowledge transfer regarding clinical research to clients not largely experienced in active clinical research and help you overcome any reluctance to perform clinical studies, presuming great effort and high investments.
Approach – Tackle the necessary adjustments for success
Whenever industry gets affected by new regulations, time-effective compliance is the best approach.
Currently, only 4 NBs (out of 59 available under MDD) are designated (certified) under MDR. These are: BSI Assurance UK Ltd (UK), DEKRA Certification GmbH (Germany), IMQ Istituto Italiano del Marchio di Qualità S.P.A. (Italy) and TÜV SÜD Product Service GmbH Zertifizierstellen (Germany). More NBs will follow. To learn which NBs are available at a given time, please visit the NANDO website.
Even if you do not yet have a NB allocated to you, you can start preparing your technical documentation according to MDR.
Regulatory tasks – How to update your technical documentation?
If your product is already on the market, the first step is to identify the gaps in your technical dossier. We can compile the total or parts of the technical documentation for you.
A key requirement under the MDR is the Clinical Evaluation Report. We can support you by gathering the necessary clinical data for your product to demonstrate clinical efficacy and safety. In case you do not have proprietary data, we can conduct a clinical review on published data from equivalent products. Showing equivalence is possible in various ways.
We can support you with e.g.:
Substance-based Device Information
Biological Evaluation Report
Clinical Evaluation Report Plan and Report
Transportation Evaluation Report
Periodic Safety Update Report (PSUR)
Post-Market Clinical Follow-up (PMCF) Plan/Evaluation Report
Post Market Surveillance Plan (PMSP)/Report
We have a strong know-how of the regulations and long-time experience in supporting manufacturers with their technical dossiers, to optimally support you with keeping your substance-based MD on the market under MDR.
Generation of valid clinical data – smart and cost-effective
In case you lack clinical equivalence information, we can support you with performing your own clinical study – e.g. an observational study or a randomized controlled placebo trial (RCT).
We can conduct post-market studies (PMCF) in compliance with the regulatory requirements (full coverage from study design to final report). The studies can be conducted at our own facilities, by experienced cooperating investigators or with your collaborating physicians.
If you have several similar products, these might be evaluated in one study. We could also conduct a mid-size study with your own product and an equivalent product for which larger scale data is already available.
In the last 10 years, we have performed numerous studies with medical devices class I and II (according to ISO 14155 and applicable regulatory and quality standards) in different health areas such as gastrointestinal, immune, metabolic, and women's health. In the field of clinical research with natural products, where we've been active for more than 2 decades, we have further broad experience in brain, cardiovascular, muscle/joint and infant health.
Results – from regulatory and clinical support to market
Have your substance-based medical device RECERTIFIED!