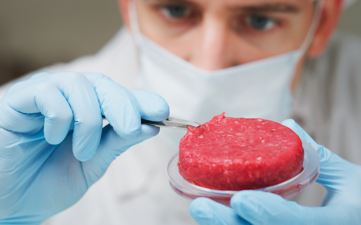 The bill, which contains provisions banning the production and marketing of animal cell-based cultured food and feed, was proposed by the Minister of Agriculture, Food Sovereignty and Forestry and the Minister of Health, and approved by the Council of Ministers.
The draft law was justified on the grounds of the precautionary principle to protect the health of consumers on the one hand, citing that there was no scientific evidence for its safety. On the other hand, the agricultural heritage and traditions of the original products should be preserved, as they are important for the socio-economic and cultural evolution of the country.  The bill provides for a ban on the use in the production of food, beverages, and feed as well as the sale, import, production and export of food or feed consisting of cultured meat.
However, the parliament still has to approve the draft law.
It is not clear yet whether and how the Italian decision will remain valid once there is a Novel Food authorisation for cultured meat at European level.