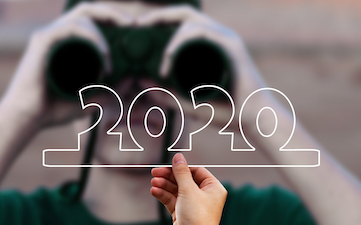 2020 was definitely an atypical year. The COVID-19 pandemic has created tremendous challenges to the industry, who had to adapt fast to the current health challenges. Also, several conferences and trade shows had to be cancelled or postponed. Thus, home office work was implemented at a large scale, and the transfer to virtual events was one attempt to keep business ongoing, to contact clients, and to explore collaborations.
Top ingredients/trends
As we have seen in the last two years, cannabis/cannabidiol (CBD) continues to be a hot topic. CBD products are widely available on the market, and their regulatory environment is now becoming more harmonized. After the European Commission decided that CBD is to be considered a novel food, concerns arose whether it might even be a narcotic. Finally last month, the European Court of Justice (ECJ) (Case C-663/18) decided that extracts of the hemp plant – the varieties with low THC content – are not classified as narcotics. This re-opens the path for CBD extract products for non-medicinal applications in Europe. Thus, in the area of food, CBD extract manufacturers will regain interest in novel foods applications for their products. We would be happy to assist you with your specific CBD product, to prepare the data package that is necessary to demonstrate your product quality and safety, and to prepare the novel food application for you.
The food industry is also experiencing a true revolution – the development of new protein sources. The key drivers of this revolution are ecological and economical necessities, the increasing consumer demand for sustainability, and the rise of veganism and vegetarianism. Also, consumers' acceptance of unconventional, untraditional protein sources has evolved. The ambitions and expectations towards these innovations are high. But although the nutrient 'protein' seems to be so commonplace, not all novel proteins or protein sources automatically qualify as food. Also of interest are food enzymes, as they are the cornerstones of food processing and drivers of innovation.
Another big trend was the strong demand for products offering immune health benefits. Following the coronavirus outbreak in early 2020, consumer demand for the classical immune system supporting ingredients such as vitamins C and D or zinc caused products to be sold out in pharmacies and drug stores. This is even more clear for natural products which will continue to outperform other products. According to Innova Market insights, consumers have also increased the consumption of functional food and drinks with immune benefits. Consumers see the value of prevention and the importance of having an optimal micronutrient intake in the current times.
Moreover, there is increased evidence around the microbiome and its role in immune health. Scientists have observed increasing evidence for a link between the gut microbiota and the immune system. They work in a mutual relationship and constantly shape each other. Any imbalance in the gut microbiome affects the immune system and vice-versa. Thus, probiotics have been seen to have a positive effect on digestive health, but their benefits for supporting a healthy immune system are becoming more widely recognized. So, brands invest more and more in pre-, probiotics to feed bacterial not only for digestive health but also for immune health While consumers continue to drive demand for innovative products as a way to fortify their health, and although the research on the beneficial effects of food products in the relevant areas has been progressing, scientific evidence needs to be continuously expanded. Now, more than ever, products with clinically substantiated health benefits will increase consumer confidence and brand trust. A small-scale study of immune markers may serve either as a first step in the characterization of the immunomodulating potential of your natural product, or it may provide supplementary scientific evidence for its clinical portfolio.
Regulatory news
Health claims
During this year, EFSA has published four opinions for the scientific substantiation of article 13.5 health claims. They were:
This year, EFSA also published one opinion on the scientific substantiation of an article 14 health claim (risk factor) about "anxiofit-1 and reduction of subthreshold and mild anxiety".
All these opinions were negative. If you need support with your claim application and you are planning a clinical trial, our experts can support you with collecting the required scientific evidence for an EFSA conforming health claim application.
In mid-September, the European Court of Justice passed a landmark ruling on the use of botanical claims (Case C-363/19). To read more about this ruling, please click here.
Also, and important to mention, is that the exemption for health claims in trademarks and brand names will end by 19th January 2022, the end date of the transition period. For nearly15 years, trademarks and brand names that have existed in the EU before January 1, 2005 were granted a temporary exemption to the Nutrition and Health Claims Regulation (EC) No 1924/2006 (Article 27(2) NHCR). This means that names that imply a health claim e.g., "Vital", "Healthy" etc., were permitted to be used without being accompanied by a specific authorized health claim. With the end of the transition period, all companies, including those that have so far enjoyed the exemption, will need to comply with the NHCR in full. This means that all brand names and trademarks that imply a health claim will then need to be accompanied by a specific authorized health claim, or they can no longer be used. Do you have questions or do you need advice on how to achieve full compliance for your brand name or trademark as the transition period ends? Contact us today at business@a-r.com.
Substance-based medical devices
In March, the EU Commission announced that it was working on a proposal to postpone the date of application of the Medical Device Regulation (MDR) for one year as the deadline for entry into force of the MDR was end of May. Thus, in April 2020, the European Commission postponed the application of the Medical Devices Regulation in order to prioritize the fight against coronavirus.
This decision relieved the pressure from national authorities, notified bodies, manufacturers, and other actors and allowed them to fully focus on urgent priorities related to the coronavirus crisis.
So, from May 2021, products such as nose sprays containing nothing but a saline solution will be class IIa or higher. Current class I devices need to be upgraded by May 2024 at the latest with the involvement of a Notified Body in order to keep their CE mark. The majority of in-vitro diagnostic products are facing similar challenges due to the new classification rules of the In-Vitro Diagnostic Regulation (IVDR). The overall IVDD-to-IVDR transition period will end in May 2022, with a grace period for certain devices until May 2024.
Botanicals
The German BVL (Federal Office of Consumer Protection and Food Safety) has published the 2nd edition of its botanical list of substances (Stoffliste). The Stoffliste is the German equivalent of other EU country specific Plant Lists. The substance lists are intended to make it easier for food business operators (and surveillance authorities) to classify plant substances with regard to their use as food or food ingredients, and thus represent a recommendation regarding the marketability of substances as food. The lists have been elaborated with support from the Austrian and Swiss authorities.
Also, the European Commission suggested a 'traditional use' approach for botanicals and health claims. After a long wait, on the 20th May 2020, the Commission completed the evaluation of the regulation on nutrition and health claims made on foods with regard to nutrient profiles and health claims made on plants and their preparations and of the general regulatory framework for their use in foods, as part of the Regulatory Fitness and Performance programme (REFIT).
The full outcome of the evaluation was:
"Overall, the evaluation findings show that, in the current situation, the objectives of the Claims Regulation are not fully attained. It could be appropriate to explore the notion of 'traditional use' in the efficacy assessment of health claims on plants used in foods together with the effects of the coexistence, on the EU market, of Traditional Herbal Medicinal Products on the same plant substances. In the light of the shortcomings highlighted above about the smooth functioning of the internal market and the possible openness to the notion of 'traditional use' to substantiate health claims on plants, there are merits for further studying the potential EU harmonisation of the field of plants, including the safety aspect. "
Despite the urgent need for a harmonized decision concerning health claims on botanicals (currently "on-hold" claims), no final decision is to be expected anytime soon.