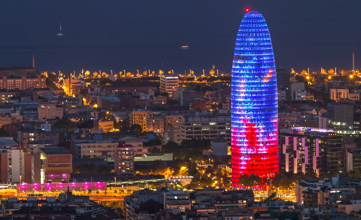 a&r's managing director Dr. Volker Schehlmann was delighted to meet leaders of the microbiome health industry in person at IPA World Congress + Probiota Europe 2023 in Barcelona.
Overall, it was an impressive event with three days full of thrilling presentations and great encounters with old and new business partners. Probiota is always a great opportunity to network, share knowledge, and build great collaborations.
During the conference, the need for progress in the regulation of pro-, pre-, and postbiotics was repeatedly highlighted in the presentations and discussions with other experts, as there are still major challenges due to the lack of harmonisation between markets. This debate was most recently fuelled by the announcement from the French authority to allow the use of the term "probiotics" on food additives. The French authority's decision in January has increased the pressure on EU authorities for a uniform framework within the EU.
This year, we also noticed that there is a strong need to substantiate claims with clinical studies. If you are looking for a reliable partner in clinical trials with a focus on probiotics, please get in touch. a&r has deep expertise in clinical research including decentralized trials in a variety of health indications.