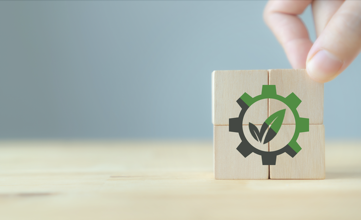 Sustainability is all the rage these days, and more and more products are boasting environmental claims to appeal to consumers. But unfortunately, not all of these claims are legitimate, and greenwashing has become a problem. To combat this issue, the EU Commission has just proposed the Green Claim Directive (GCD), which will set guidelines for assessing and verifying environmental claims and help consumers make better-informed decisions. The directive will cover any environmental claim made in the context of commercial activity, including labeling, advertising, and product information. The GCD specifically regulates "explicit environmental claims," which are defined as "any environmental claim that is in textual form or contained in an environmental label."
Requirements to back up environmental claims
The EU Commission mandates Member States to ensure that traders provide evidence to substantiate environmental claims. The corresponding assessment should specify if the claim pertains to the entire product, a specific part, or all activities of the trader, and be based on widely recognized scientific evidence, taking into account significant environmental impacts from a life-cycle perspective. The evidence should demonstrate that the product or trader performs significantly better than common practice, should identify potential harms, and separate greenhouse gas emissions offsets from emissions. Primary and secondary information should be included. The goal is to provide consumers with accurate information on the environmental impact of the products they buy.
Communicating environmental claims
In general, information on the product or trader and substantiation must be available with the claim in a physical or equivalent form, such as a weblink or a QR code. Such information should include environmental aspects, relevant standards, underlying studies or calculations, and an explanation of how the improvements were achieved. A certificate of conformity is also required along with the contact information of the verifier who drew it up. Climate-related claims must specify the extent to which they rely on greenhouse gas emission offsets and whether they relate to emission reductions or removals.
If traders don't comply with the GCD, Member States will need to establish rules on penalties and ensure their implementation.
Implementation of environmental labelling
Currently, there are more than 200 different labels in the EU, which undoubtedly leads to consumer confusion. In the future, only labels developed at EU level will be allowed, unless sufficient evidence is provided while labels developed by private actors are to be approved by the EU. The only claims excluded from this approach are those already regulated in existing or future EU regulations, such as the EU ecolabel or similar.
Independent verification of claims will be mandatory in future
It is planned that in future, all "green claims" must be verified by an independent third-party organization accredited in accordance with the GCD. The associated procedure must be established by the individual member states. The verifiers will check the traders' claims based on the directive and issue a certificate that will be valid throughout the EU.
What comes next?
The European Parliament and the Council will now review the Commission's proposal for further deliberation. After its entry into force, Member States have 18 months to implement the GCD into national law and another six months before the rules are applied. The EU Commission expects a time frame of four years for the application of the Directive.
In summary, the GCD will obviously have an impact on the health care industry, including food supplements, as it will require the submission of evidence to support environmental claims and the use of labels at EU level, as well as the verification of claims by independent third-party organizations. It is therefore essential that the industry prepares for this and makes the most out of the time remaining.