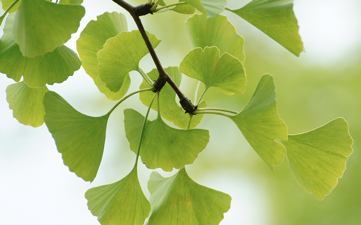 Products containing monograph-compliant Ginkgo biloba dry extract (GbE) as active substance with a recommended intake of 100 mg GbE per day were classified as functional medicinal products by the German Federal Administrative Court and are no longer allowed to be marketed as food supplements. The origin of this long-term legal dispute was the application of a food supplement with 100 mg GbE for a general decree according to §54 LFGB, which was rejected by the BVL with reference to the medicinal properties of the products.
The court had affirmed the requirements for classification as a functional medicinal product (e.g. composition, pharmacological properties, modalities of use). The decisive point was the existence of the pharmacological effect, which was confirmed again by the German Federal Administrative Court. In this last instance, the court emphasised the possible health risks associated with the consumption of the product and argued that classification as a medicinal product serves to protect health. The court also underlined that adverse health effects caused by a food when used as intended cannot be avoided by a simple warning.
Last month, we reported on another recent ruling against a Ginkgo biloba extract, which is somewhat contradictory to the German Federal Administrative Court decision . 
In that case, a Higher Regional Court did not confirm the pharmacological effect of 100 mg GbE, as the specific extract was not produced to be monograph-compliant (different drug-extract-ratio, less raw material used), so that the expert opinion of the monograph-compliant extract from the other legal dispute was not valid. However, the court questioned the non-novel food status of the extract, as the consumption to a significant degree before 15 May 1997 has not yet been proven.
Even though these are two independent legal proceedings, the cases are connected. It remains to be seen what influence the ruling by the Federal Administrative Court on the monograph-compliant extract will have on the proceeding that is still ongoing. a&r will keep you informed. According to a&r's current knowledge, it is reasonable to assume that the results of both judgements will not only have an influence on other gingko extracts, but also on plant extracts in general. In case you need help with the regulatory compliance of your plant extract, contact us and our experts will help you.