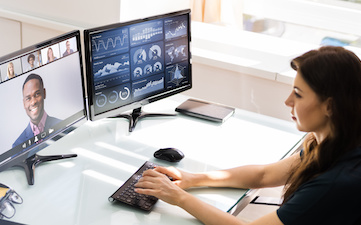 The pandemic has accelerated and widened the offerings of digital services. Many new ways to communicate, shop, or access information online have appeared.
In order to make e-commerce more secure and to upgrade rules governing digital services, the EU Commission has announced two legislative initiatives, the Digital Services Act (DSA) and the Digital Markets Act (DMA). This initiative will certainly have an impact on the e-commerce of consumer healthcare products, including product labeling and/or the mandatory product information.
Among other things, measures are planned to (temporarily) ban illegal goods or services; a trustworthy flag system in which users report illegal content should help with this task. An obligation to track business users on online marketplaces is also planned, including setting up a legal representative in the EU so that illegal products sold online by companies outside the Union can be traced.
The European Parliament and Member States are currently discussing the proposal on a single market for digital services (Digital Services Act). This proposal also aims to regulate the supremacy of so-called gatekeeper platforms, reaching more than 10% of the EU's population. To this end, it should provide obligations of such platforms to secure their risk management systems through independent audits. Increased monitoring and enforcement by the Commission is also planned.
If you have any questions about how to deal with correct labeling in the digital space, please contact us.