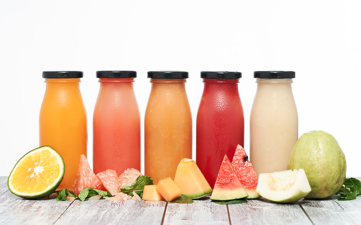 As participants of EXPO WEST may have already noticed, the market trend for 2022, besides plant-based proteins, is mainly towards functional beverages targeting current consumer-driven trends such as cognitive function, immune boost, or gut microbiome health.
In accordance with consumer demand, supplements are being transformed into ready-to-drink beverages as functional beverages are designed to simultaneously help consumers meet their nutritional needs and improve their mental and physical health.
Nowadays, water can be much more than just water; flavor is added for that certain pep, highly caffeinated plant extracts for that desired energy kick, and nutrients for health benefits. The low-sugar trend doesn't seem to be dying down either, but recently, probiotic drinks beyond kefir are conquering the market. The market outlook for beverages with a functional twist is excellent, with claims also being key elements of consumer communication about product-specific benefits. a&r can help you to find the best tailor-made claim strategy for your functional beverage substantiated by clinical trials. Please do not hesitate to contact us for support with product-specific health claims to differentiate from your competitors.