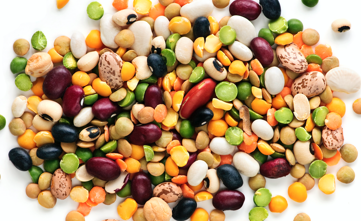 In its December board meeting, the Food Standards Agency of the UK (FSA) announced some changes in its work plan due to unexpected demands. As the agency's resources are completely utilised, some tasks have to be postponed. When the five-year strategy was published at the beginning of the year, some areas of work were apparently not properly assessed, which is why the FSA is now backpedalling. Import controls, for example, require more work than expected.
Focus remains on food safety
Nevertheless, the focus on food safety remains the overriding goal. Therefore, inspections and dealing with adverse incidents will continue to be targeted. The work on reforming the regulatory system will also proceed as planned. In particular, the Agency will continue to work on changing the current model for ensuring food standards and food hygiene.
Delayed work in a number of other areas
In other areas, the work on precautionary allergen labelling will now take longer, and efforts to reduce harm to people with food hypersensitivities will be slowed down.
An updated strategic assessment of the National Food Crime Unit, which was planned for 2023, will be delayed until spring 2024. Planned reviews of specific food safety guidance for industries, such as food handlers' fitness to work, vacuum packaging, and Clostridium botulinum and pet food production in approved establishments have also been suspended.
What are the implications?
At first glance, it looks like unwelcome news, but what is the consequence: The UK will have to apply EU law for even longer, because the FSA does not have the resources to redesign all EU standards, laws, and regulations in a short time. And it remains to be seen whether the proposal to really remove all EU law from UK legislation will be implemented.