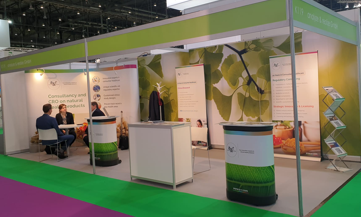 Earlier this month, we attended the Vitafoods Europe 2021, one of the main and most awaited events connecting the nutraceutical, supplement, and functional food industries. After nearly 2 years living with the Covid-19 pandemic, the "In-Person" trade show felt a bit like coming home. Someone even said, "so fantastic to hug you after such a long time" to one of our colleagues.
It was an immense pleasure and a big success for a&r to meet again the leaders in the consumer healthcare industry!
We are delighted to say, that for a&r Vitafoods in Geneva was as intense and successful as in the years before the pandemic.
Some specifics:
We got the impression that there were noticeably more exhibitors showcasing substance-based medical devices. This is quite understandable since the implementation of MDR (EU) 2017/745 on May 26, 2021 requires numerous adaptations and drives innovations and new product development. For instance, live microorganisms are no longer accepted under MDR. As a consequence, many companies that in the past relied on live microorganisms in medical devices have started to replace them with post-biotics.
In the New Product Zone, a few interesting delivery formats caught our attention, like multivitamin sprays for oral application to children, effervescent tables to maintain a constant level of vitamins and minerals, or nutritional yeast in crisp form that is well-suited to the application in low-moisture foods. Ingredients and finished products for immune support for adults and children were quite prominent, possibly triggered by the pandemic.
If you need any support in your innovation programs, please contact us!