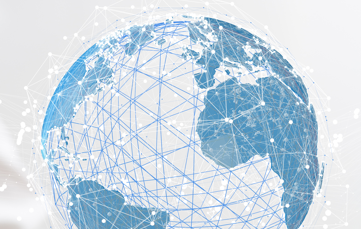 About a year ago, in the autumn of 2020, ethylene oxide (ETO) caused a stir due to its occurrence in sesame seeds from India. ETO is prohibited as active agent in plant protection products in the EU and maximum residue levels (MRL) apply, whereas, in other regions of the world, it can be used on some foodstuffs.
ETO is a highly reactive gas that volatilizes quickly and is considered genotoxic and carcinogenic due to its structure. Its conversion product with chlorides, 2-chloroethanol (2-CE), has different chemical properties and has a smaller toxic potential. 
However, the interpretation of the analytical findings is problematic. Ethylene oxide is reported and evaluated as sum parameter with its reaction product 2-chloroethanol (2-CE). As a result, the same MRL applies to ETO and 2-CE.
As ethylene oxide is not a permitted pesticide in the EU and the occurrence of 2-CE is considered indicative for the direct use of ETO on food, high findings of 2-CE may lead to numerous product recalls and potentially unnecessary food waste. In fact, many of the product recalls that were reported in the Rapid Alert System for Food and Feed (RASFF portal) were based on findings of high levels of 2-CE. As of the time of writing, there are over 650 notifications. Contaminations not only concerned sesame seeds, but also locust bean gum, spices, and various botanicals as well as unlikely products such as calcium carbonate. It cannot be completely ruled out that some of the products might have been directly treated with ETO, however, others are most likely cross-contaminated due to the legal use of ETO as fumigant for disinfection without direct food contact.
Therefore, the question became increasingly important how to interpret the analytical findings of 2-CE. According to toxicological experts, ETO and 2-CE should actually be regarded separately.
The subject is currently discussed at EC level. There is hope that a safety assessment on 2-CE will provide sufficient data to distinguish between the direct use of ETO on foodstuffs and the unintended contamination of ingredients by cross-contamination from other (legal) uses of ETO. Better analytical methods and realistic requirements on ETO and 2-CE might help prevent economic damage to the industry as well as massive food waste that ,from a safety perspective, might not be necessary.
In the meantime, controls are being tightened across the EU for various product categories.
a&r will inform you as soon as new requirements are set by the EU. If you have any further questions, please do not hesitate to contact us at any time.