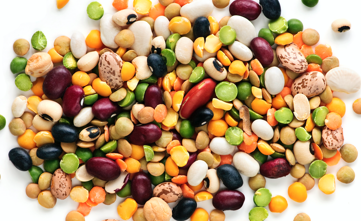 The novel food application for mung bean protein got a positive opinion from EFSA.
Mung bean protein from Eat Just is the first example of a legume protein isolate that passed EFSA's safety assessment and might enter the European food chain. The protein is extracted from the seeds of Vigna radiata (mung bean) and proposed to be used in protein products, especially as key ingredient in plant-based egg alternatives. JUST's liquid 'egg' products are already very successfully marketed in the US.
The EFSA Panel on Nutrition, Novel Foods and Food Allergens (NDA) concluded that mung bean protein poses no health risks. Thus, no further product-specific toxicological studies are needed. However, a detailed study of the antinutritive factors typical of the plant family had to be carried out, which included trypsin inhibitors, cyanogenic glycosides, tannins, and lectins.
If you would like to speak to our novel food experts, get in touch. Our team can support you in the development of innovative solutions.