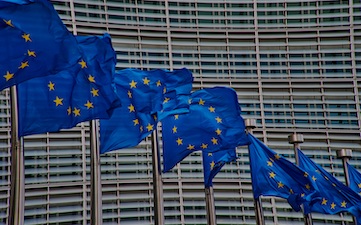 Following its approval, EU Regulation 2019/1381 on the transparency and sustainability of the EU risk assessment in the food chain will come into force on 27 March 2021. The main aims of the regulation are to increase the transparency of risk assessment in the EU food chain, strengthen the reliability, objectivity, and independence of the studies used by EFSA in its risk assessments, as well as revisit EFSA's governance to ensure its long-term sustainability. Thus, EFSA is introducing a series of new services, processes, and tools that will affect applicants for regulated products, mainly for pesticides, novel foods, and food improvement agents.
As part of the implementation process, EFSA has published detailed arrangements for how the new rules and measures specified in the regulation will operate in practice. To read more click here. Familiar platforms like the Register of Questions at EFSA are currently being reconstructed.
As part of these arrangements, EFSA has also announced a program of digital training sessions which intend to explain in detail the new tools and processes that will be in place after the regulation enters into application.
The next EFSA webinar will be hosted on 16th February. The webinar will introduce the main aspects related to the process for notifying studies and how to obtain general pre-submission advice. It will also introduce new processes and tools that will be in place after the regulation becomes applicable.