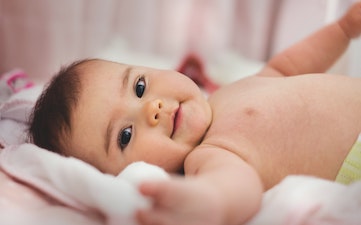 Are you a manufacturer of infant formula? Do you plan to innovate your portfolio with new ingredients? If the logistics for obtaining a marketing authorization for your new ingredients are what's holding you back, then a&r may be just the partner for you. Our Clinical Research team has extensive experience in clinical trials for infant nutrition.
Human breast milk is the best nutrition for infants. In cases where it is not possible to follow the recommendations of health authorities worldwide to exclusively breastfeed for 4 – 6 months, infant formula may be the only nutrition for this vulnerable population group.
Due to strict requirements for the demonstration of safety and tolerability, innovation in infant nutrition ingredients beyond the authorized standards is time-consuming and expensive. Nevertheless, manufacturers of infant nutrition are committed to improving their formulas and to mimicking the composition of breastmilk as much as technically possible. However, in order to obtain a market authorization for novel foods as ingredients in infant formulas, or for nutrients or additives that are not yet authorized for this target group, clinical studies with infants might be required.
At a&r, we have conducted several growth and tolerance studies with more than 300 newborns (0 to 14 days after birth old) per study from different EU countries, including complex microbiota (sub)-studies. Thanks to our carefully selected and experienced investigator network including hospitals and a pediatric network, we were able to manage timely recruitment. We have countered challenges of investigational product logistics by developing our sophisticated logistics tool, ensuring a smooth supply for all involved parties.
For more information, get in touch.