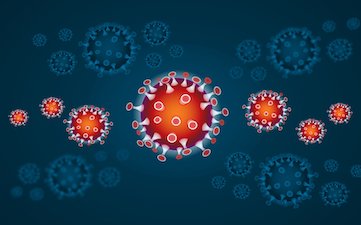 In view of the current pandemic, conducting a clinical trial on cough & cold seems challenging. If you are a manufacturer for a product with immunomodulatory activity and wish to generate data substantiating this, a&r's Clinical Research team can be a partner for you even in these trying times. We have the ideas and the experience to help you conduct a clinical trial on immune health.
The immune system defends us from bacteria, viruses, and other sources of infection. Its actions are influenced by a number of factors, such as age, diet, physical activity, stress level etc., which results in a great variance in its function in the generally healthy population. This renders clinical trials in this area challenging, as the different components of the immune system must be considered when designing such a trial.
A&r has profound know-how and experience with clinical studies with natural products (including food and medical devices) in the area of immune health, such as botanicals, probiotics, fibers, or vitamins. This experience includes various study designs, ranging from short-term studies investigating effects on markers of immune function up to classical large-scale "common cold" RCTs evaluating incidence/severity of infections.
Assessments of immune markers in food studies may include e.g. changes in lymphoid subpopulations, phagocytic activity, natural killer cells activity, concentration of cellular mediators etc., while applying tailored laboratory methods and appropriate approaches in the statistical evaluation.
A small-scale study of immune markers may serve either as a first step in the characterization of the immunomodulating potential of your natural product – or to provide supplementary scientific evidence to the clinical portfolio.
Contact us today to learn how a&r can assist you!