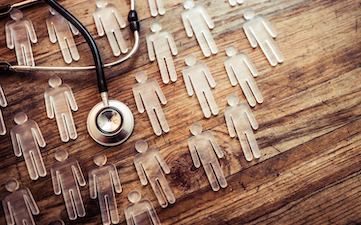 Our CRO has joint recently an international multi-center, randomized, double-blinded, placebo-controlled trial for people at risk of prediabetes. The study includes several hundred subjects and a&r is one of the best recruiting study sites. The studied product is a dietary ingredient formula which is taken daily over a period of 6 months.
Prediabetes is defined by blood sugar levels above normal but below the threshold for diabetes which makes it very challenging to find eligible subjects because there is only a small gap of suitable fasting plasma glucose or HbA1c levels. We at a&r are specialized in running trials with so called "people at risk" which have no disease but are also not healthy. In such studies it is crucial to precisely define the In- and Exclusion criteria because otherwise the study population is too healthy to show a gain in health or too sick and already on medication ("effect size dilemma"). One also need to take into account that the blood sugar levels are fluctuating because they are very sensitive to many factors like daytime, physical activity, emotional stress etc., which means we need to exclude as many confounding factors as possible in order to get reliable results.
Want to know more about our clinical research capabilities? a&r has deep expertise in clinical trials including decentralized trials in a variety of health indications. If you would like to learn more, please get in touch.