The past couple of years brought new challenges to clinical trials; however, those years also presented new opportunities to old-fashioned study design approaches. Integrating new technologies and making use of the fact that web access is available almost everywhere, more data and comprehensive results can be gained when including digital subject reporting outcome solutions in a clinical investigation. Sponsors can take advantage of the digital fast-track solutions that the pandemic has accelerated in many ways.
 The classic paper-based diary has outlived its purpose. And with it, data loss, monitoring complaints, and time lost by chasing the unretrievable will soon be a thing of the past.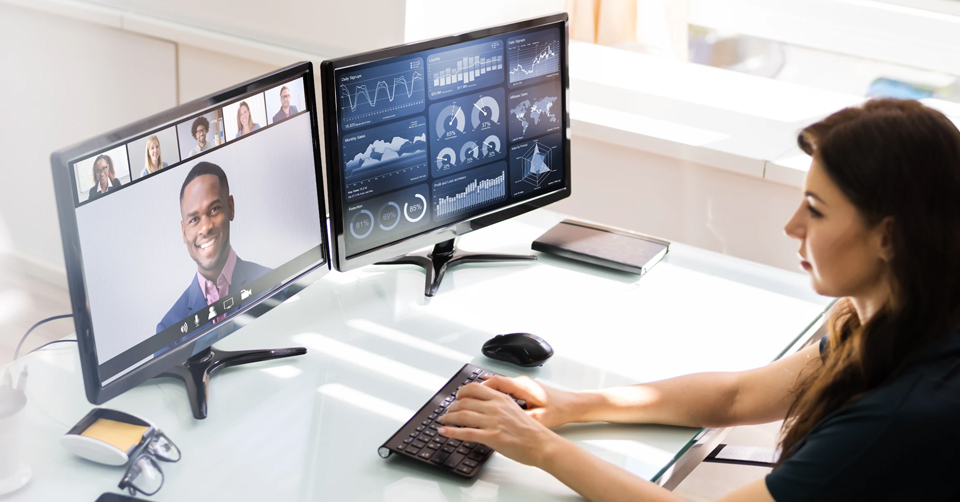 Gaining insights into user experience & expectations with digital diarie
In many types of studies, using electronic diaries and questionnaires to collect subject reporting outcome data is already pretty common. The implemented tools such as eDiaries and questionnaires can provide valuable information with regards to participants' experience and discover new insights about the product in question. The reporting options can be directly related to user experience, product designs, or further marketing opportunities.
Increase user experience and drive reporting value with reminders & notifications
Electronic handling and the way diaries or questionnaires are designed can have a major impact on subjects' compliance with reporting requirements, monitoring activities, and dropout rates. Due to easy access, web solutions that do not require an app to be installed, or a locally installed app on a device are very comfortable to use.
Reminder text messages or electronic notifications can be employed to improve compliance with data entry and use of the study product and subject accessibility. This increases the likelihood that reporting and timepoints of study product use are met by the participants
Personalize user experience to increase overall compliance
Subject reporting outcome diaries can work similar to personal diaries and will enable marketers to gain more data on their product as well as valuable marketing information. Depending on the provider for the eDiary solution, downloadable mobile applications can offer the capability to edit or archive data when participants feel they made a wrong entry. This gives a more direct and honest approach and makes the data more transparent and trustworthy for the user. Case studies have shown that user satisfaction and data entry compliance have increased.
App-based diaries also can bridge internet connection gaps by saving the data and synchronizing the report as soon as the internet connection is redeemed. This avoids transcription issues or even data loss.
Additional data to support business decisions
The eDiary design can be – depending on the provider – a complex decision tree that enables sponsors to gain in-depth knowledge about the product effects and performance. Frame of mind and the perception of the participants can be caught more accurately. Besides the clinical data captured for regulatory obligations that often drive the endpoints of an investigation, eDiaries enable sponsors to get more insights on usability, product design and marketing claim possibilities. This might come in handy when revamping your product is on the table or to boost ideas about additional opportunities within a product group.
Additionally, brand trust can be evaluated by simply asking whether the participant is likely to share this with a friend or to buy the product in the future. Those data can be captured within one clinical trial ,and no additional studies for marketing purposes haves to be conducted. This enables businesses to detect new opportunities as well as challenges in what is basically real time.
Real time data
Furthermore, the real time data transfer makes it possible to monitor participants closely within their indication of treatment. Symptom monitoring with a digital patient reporting outcome solution has previously shown overall improvement of life quality and prevented hospitalization in cancer patients compared to patients who were given the usual care.
This indicates that a fast action approach in the event of a change in symptoms can be lifesaving. Close monitoring of patients' wellbeing can be additionally secured by eDiary reporting without a direct interaction with the physician. Yet with a strong monitoring system, doctors can be more tentative about patients' needs and react promptly when necessary. 
Individual eDiary set up for sponsors
Through our many years of experience in subject reporting outcomes in clinical trials, a&r is able to offer individual digital reporting solutions for your study design. We have established strong partnerships with developers to find the application that will gather data relevant to your endpoints. We rely on easy accessibility, reminder features, and notifications to offer a smooth subject experience and ensure overall compliance.
In a recent study, we combined eDiary data with vital signs monitoring wearables to gain in-depth insights during the device usage about the participants' wellbeing, comfort, and satisfaction in order to have a strong proof for the product claim.Have you thought about using eDiaries in your clinical trial? Contact us for more details.