Regulatory & Clinical Consulting Service
Special Offers
INNOVATE WITH CONFIDENCE: CLINICAL RESEARCH AND REGULATORY EXPERTS BY YOUR SIDE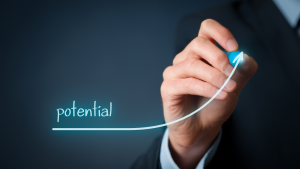 Navigating the regulatory landscape for food products, substance based medical devices, or medicinal products can be a daunting task.
That's why we're offering a reduced-price one-hour consultation with one of our scientific or regulatory experts.
During this consultation, you'll get personalized advice on the most burning questions related to your product or business idea, regardless of whether the questions are about clinical research or regulatory issues.
Whether you're just starting out or need help with a specific concern, our team is here to help. Take advantage of this limited-time offer and book your consultation today!
Consulting to your needs!
Limited offer!
1 hour first – time consulting for 200€ 99€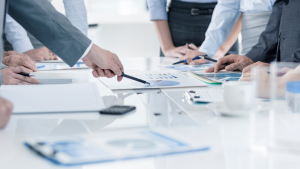 CUSTOMIZED REGULATORY & CLINICAL CONSULTING SERVICE
Individual Consulting
Regulatory questions in the field of:
Supplements (food ingredients, processing aids, novel enzymes, novel food)
Herbal drugs
Substance based medical devices
Marketability of innovative ingredients
Product specific claims
Clinical trial design
Quality management in clinical studies
Digital elements in clinical research trials
Decentralized clinical trials
Workshops
Additionally we offer individualized workshop for the following topics:
Novel food
Medical Device Regulation (MDR) with a focus on substance based medical devices
European health claim regulation
Traditional herbal medicinal product registration for non-european herbal medicinal products
Borderline products: demarcation food – drug – substance based medical device
CONSULTUNG SERVICE EXPERTISE
Strategic Innovation
Our team of experts offers a unique combination of skills to support market assessments and create innovative solutions tailored to your specific needs. From product conception to market entry, we provide comprehensive support to help you achieve maximum success for your natural health products. With our national and international experience, you can trust us to guide you through the complex world of of regulatory and compliance issues , and help you bring your products to market with success.
Medical Devices & Medicinal Products
At a&r we're dedicated to providing expert technical and regulatory support to the substance based medical devices and (herbal) medicinal products industries. Our team of specialists has the experience and knowledge to guide you through the complicated regulatory landscape and help you achieve your targets with confidence. 
We are a trusted partner to bring your products to market with reliance and to reach your business goals.
Food Products
Our team is devoted to helping businesses in the food products industry succeed.
The a&r team of experts provides specialized consulting services for food supplements, novel foods, FSMP, and for various ingredients such as probiotics and botanicals, to help you navigate the challenging regulatory landscape and achieve prosperity in the market. We help in all areas from product development to marketability check and successful approval.